Mayor Wendi Strom:
The Leadership Lakewood Deserves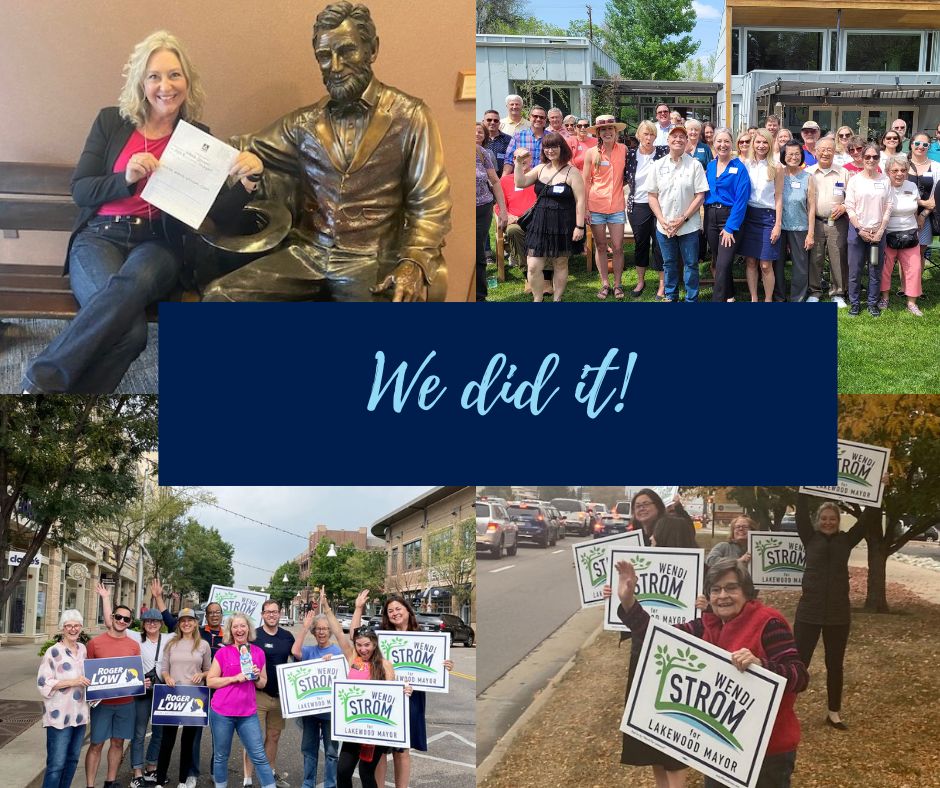 Dear Neighbors and Friends,

With a heart full of excitement and gratitude, I am thrilled to announce that it's official:

I have the honor of being the next Mayor of Lakewood!

Thank you to all of you who voted for me, who have contributed financially, and who supported my election in many other ways.  And in these last few, and most challenging, weeks, thank you to all of you who have emailed and texted so many words of encouragement and prayers along the way.

Since entering this race in February 2023:

427 people have believed in my leadership enough to contribute financially to my campaign
122 people raised their hands to support "Team Wendi" as volunteers
Over 400 people requested our yard signs to put out across our great city
And we connected with over 15,000 voters directly by phone or at their door.
Together, we have chosen a path of collaboration, strategic action, and a shared desire to work hard for our city's future.

Now, the real work begins. As your Mayor, my immediate priority is to work on building relationships, and trust that will be so crucial in building a future for our city that will work better for all of us.

Thank you for believing in me, and thank you for your votes, your conversations, and your commitment to our community.

With enthusiasm and gratitude,

Wendi Strom

Small Business Owner, Wife, Mom, and
Lakewood Mayor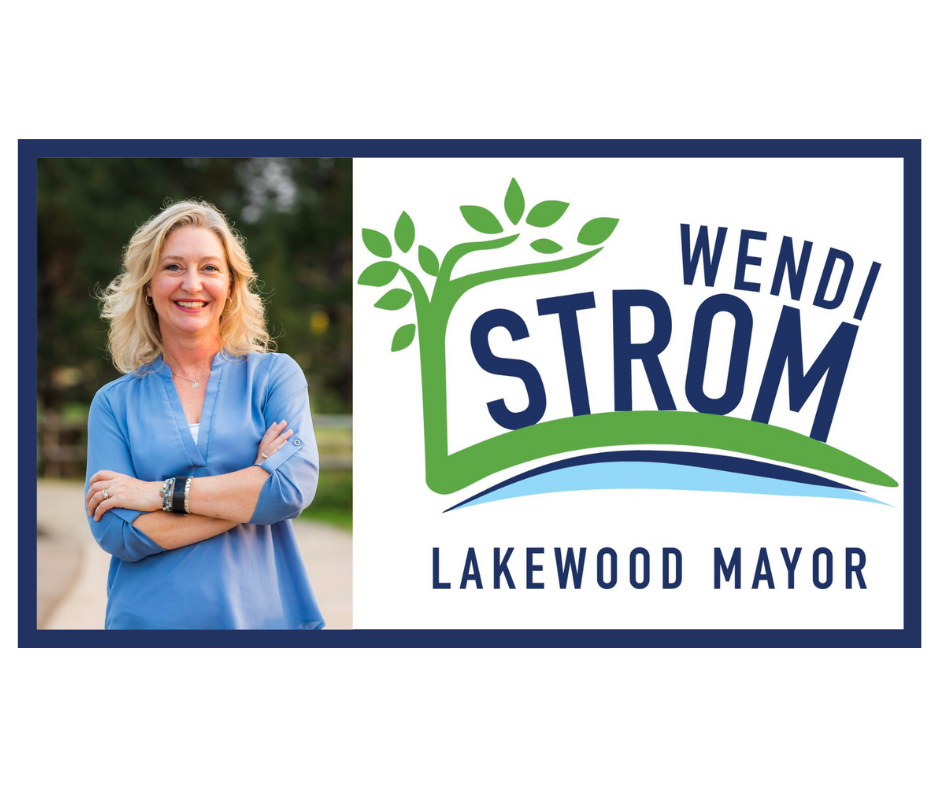 WENDI STROM:
A Proven, Collaborative Leader
for Lakewood's Future
Paid for by "Wendi For Lakewood"
PO Box 151122, Lakewood, CO 80215
Email: info@WendiStrom.com
Call & Text: 720-295-0852